Precision Machining Specialists: Outsourcing in Massachusetts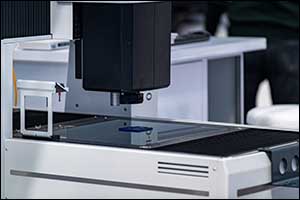 Keeping operating costs low can help to increase profits and successfully grow a business. Learning which expenses and investments are vital and which ones can be outsourced to a team of professionals is what separates struggling companies from industry leaders. Instead of setting up a complete precision machine shop at your facility, which would require a significant investment into equipment, tools, training, and certified personnel, you could save a lot of time and money by outsourcing to a team of precision machining specialists. Quality Massachusetts machining and assembly are available at AMI Machining. Our one-stop machining assembly and manufacturing services are used by business owners across many different industries. From machining precision components to assisting with prototyping and development, you can count on our team of experienced engineers and technicians to help you achieve your goals.
Equipment, Tools, and Space
One of the biggest reasons why companies of all sizes choose to outsource work to precision machining specialists is the investment they would need to make into the equipment required to get the job done. At AMI Machining, we believe in combining state-of-the-art equipment with a team of engineers and technicians who employ the industry's best practices to provide our customers with on-time service and quality products. Our one-stop machining and assembly shop features numerous high-value, advanced equipment options, including CNC machining for the long and short-run part milling, as well as CNC turning lathe centers for large diameter turning at close tolerances.
We have the technical expertise and machinery necessary to assist with just about any application. Our team provides services for small and large projects, standard and custom designs, and simple and complex operations to support the needs of our clients. We can help you meet all of your machining and production deadlines while ensuring quality management and control for the best results. Our team uses a variety of different milling machines for milling precision components. If you visit our Massachusetts machining and assembly facility, you will see CNC milling machines, trunnions and rotaries for milling 4th and 5th axes, and a selection of vertical and horizontal milling centers.
Highly-Trained and Skilled Production Staff
Our production team works directly with our customers to provide them with honest answers and proven know-how to help them achieve all of their custom manufacturing goals at our precision machine shop. We provide a wide range of services for machining precision components, including value-added electro-mechanical assembly at our Southeastern Massachusetts facility. Our state-of-the-art, climate-controlled shop provides all of the tools and equipment we need for our precision machining specialists to create high-quality production runs designed to meet or exceed the expectations of our clients. We take pride in the services that we provide and the loyal customers that we have earned at AMI Machining, who have helped us build our knowledge and experience along the way.
When you outsource work for Massachusetts machining and assembly, you don't just get the use of our advanced equipment for precision machining; you also gain the knowledge, skill, training, and experience of our entire production team. Our solutions are designed to reduce manufacturing costs and provide continuous process improvements through lean manufacturing. Our success is seen in the result of our rapid response prototyping and consistently high-quality production runs for clients who serve a wide variety of industries. So whether you require a simple, short-run manufacturing production run or you need custom manufacturing solutions to help you achieve your goals, AMI Machining can provide the services necessary to do everything in-house from the early design phase all the way through to precision machining and assembly.
Certifications and Qualifications
Another reason to outsource Massachusetts machining and assembly to a professional service provider like AMI Machining is the certifications, qualifications, and other benefits that we can offer. We are ITAR Registered, ISO 9001 Certified, veteran-owned, and our team of skilled technicians are all highly-trained in the latest techniques, machinery, and qualifications necessary to deliver reliable customer satisfaction and quality management control. To learn more about our services and programs for production, assembly, milling, turning, and quality assurance, contact our team directly by calling 508-947-1192. We can answer any questions you might have about the services available for machining precision components at our Southeastern Massachusetts precision machine shop or help you place your first order with our team.