The Value of Hiring a Precision Machine Shop in Massachusetts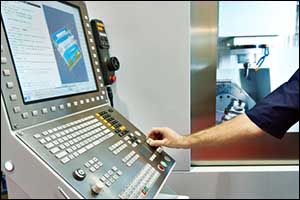 Manufacturing companies rely every day on the services of highly trained and experienced machining specialists in Massachusetts. The processes that we use at a precision machine shop in Massachusetts can be adjusted to develop everything from consumer products to industrial components for many different types of applications. A quick scan around your home or office can reveal dozens of products that were created through the services of Massachusetts precision machining and similar services provided throughout our nation. Small products to large machines, including automobiles and airplanes, rely on parts, pieces, and components that were created by machining specialists. High-quality services are much needed to produce durable, dependable, reliable, and safe products that we use in our everyday lives.
Machine Shop in Massachusetts
Whether your company is located in Southeastern Massachusetts or anywhere else in the northeastern region, AMI Machining in Middleboro, MA can help you to achieve your goals. Our machine shop in Massachusetts provides top quality services to clients across just about every industry. Our precision machine shop can handle small and large orders, fulfilling a broad range of custom manufacturing solutions at our state-of-the-art climate controlled facility.
If you need a part cut to a specific size that will be guaranteed to work within a larger system, CNC machining is what is required to get that part created according to specifications. While some manufacturers will do some of the work in-house, Massachusetts precision machining should be outsourced to a specialized provider, especially if the work needs to be created to meet a specific size and shape. Many different industries rely on our team of machining specialists in Massachusetts to build the components they require.
Examples in Industry
Consumer goods, medical equipment, the automotive industry, and other off-shoots of the transportation industry, are all examples of manufacturing that rely heavily on our machine shop in Massachusetts. Some examples from the transportation industry include the parts, components, and products used in the manufacture of heavy equipment and trucks. Our nation relies heavily on the trucking industry to bring goods to stores and shopping centers all across the country. We rely on heavy equipment for everything from trash removal to construction and everything in between.
There are many different parts that are needed in multiple shapes and sizes with absolute precision to make all of these vehicles, products, appliances, and equipment work the way it was designed to perform. Not just so they will be dependable, but also so that they will be safe. Safety is a huge benefit of properly manufactured parts and components from a precision machine shop. If the parts are not made according to specifications, they can cause all sorts of problems with the products and equipment they were designed to be used with by professionals and consumers alike.
Quality & Efficiency
The goal of AMI Machining as machining specialists in Massachusetts is to produce parts, components, and products that are dependable with regard to quality and efficiency. A reliable precision machine shop won't just fill orders according to the client's desired timeline, but they will also manufacture the items that they need according to specifications provided to create high-quality results. We have earned a solid reputation for providing our clients with honest, straight-forward answers and proven know-how to help them achieve their custom machining goals at our Massachusetts precision machining shop.
Our services are available to clients in the local area, but we also deliver all throughout the New England region. At AMI Machining, we take pride in the services that we provide. We are proud to have earned so many loyal customers who have helped our company to grow along the way at our machine shop in Massachusetts. Our one-stop precision machine shop and custom assembly solutions are designed to help our customers reduce their manufacturing costs and provide improvements that we hope will continue to meet or exceed their expectations.
AMI Machining is ISO 9001 Certified, ITAR registered, and veteran-owned. We believe firmly in early design involvement with each client that we serve to help reduce manufacturing costs and provide lean manufacturing for continuous process improvement. Our team of highly trained, skilled, and experienced production staff works on highly advanced equipment to ensure high-quality precision machining. If you are interested in learning more about our custom manufacturing solutions, give us a call at our Middleboro location at 508-947-1192.