Where to Achieve Custom Manufacturing Goals in Massachusetts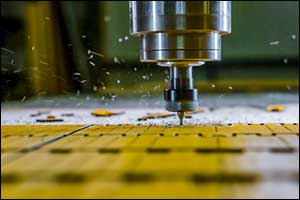 One of the most challenging parts of custom manufacturing and production can be trying to find local services that can help you meet the demands of custom design. It's one thing to have a team of innovative engineers and another to have the ability to develop prototypes that you can use to make improvements in the early design phase. At AMI Machining, our custom production team works with each client and their engineering team to assist with this type of work. We have the technical expertise and the capacity at our precision machine shop to manufacture just about anything.
Our team can assist with any type of application, whether the project is large or small, custom or standard, simple or complex. Our goal is to help you meet your production and machining deadlines and help you adhere to your budget requirements. We provide a variety of services ranging from custom manufacturing and precision machining to value-added electro-mechanical assembly for clients in Southeastern Massachusetts and all throughout the New England region. Quality control and management are very important at AMI Machining. We are proud to be ISO 9001 Certified, and we are also ITAR Registered to serve all of your industry-specific needs.
One-Stop Machining & Assembly
One of the secrets to our success is our access to a wide range of high-value, advanced equipment for custom manufacturing. This helps our team to be more effective and efficient. We use CNC machining for long and short run part milling, as well as CNC turning lathe centers with the ability to support large diameter turning at close tolerances. Our mission is to provide our clients with top quality services by combining state-of-the-art equipment with our team of highly trained, experienced, and skilled technicians to get amazing results. It is our goal to meet or exceed the expectations of every client that we serve. At AMI Machining, we adhere to the industry's best practices to provide top quality products and on-time service to better meet the needs of our clients.
Electro-Mechanical Assembly – Our technicians are trained in the latest techniques and methods for precision machining to provide complete electro-mechanical assembly for our clients. We specialize in machining precision components for a wide range of industries, which has given us great insight and experience in working with diverse projects and requirements. Clients from the telecommunications, semiconductor, electronics, medical, industrial, aerospace, and defense industries have all relied on AMI Machining for one-stop shop machining assembly at our professional machine shop in Massachusetts.
Long & Short Run Part Milling – We are proud to have earned a reputation within the local industry for providing top quality results with long and short run part milling. We use a combination of vertical machining and horizontal machining centers for maximum results. Our team has many years of training and experience that we use to your advantage. Our equipment can be used to machine parts up to 84-inches in length and up to 40-inches wide. We use a vast stock of tooling and gauging, comparators, and Coordinate Measuring Machines (CMM) for ongoing quality inspection and control. Our team uses automatic pallet changes to reduce lead time for machining.
CNC Turning Lathe Centers – We are especially proud of our ability to support large diameter turning at close tolerances with our CNC Turning Lathe Centers. Our team uses a wide range of industry resources and techniques to maximize productivity and quality with our high-performance turning machines. Our lathes have turning capabilities that range between .015 and 16.5-inches in diameter and can accept 3-inch bar stock through the spindle. Three of our machines have 12-inch chucks, and many of our high-performance turning machines are set-up to run in cellular arrangements. We also have the ability to turn at extremely close tolerances, as tight as .0002″ tolerance.
Massachusetts Precision Machining
If you are in need of one-stop machining assembly and custom manufacturing in the New England area, make sure to contact AMI Machining at our machine shop in Massachusetts. Creativity, quality control, and experience are what really separates us from other precision machine shop services in the area. Our team of highly trained and experienced technicians can assist with machining precision components for any size order or industry. Tour our website to learn more about the state-of-the-art equipment that we use and to see examples of our work. We are proud of the work that we have done throughout the years and of the loyal customers that we have earned along the way. If you are interested in getting a FREE estimate for your project, contact our Massachusetts precision machining shop at 508-947-1192.