COVID-19 Notice – We Are Open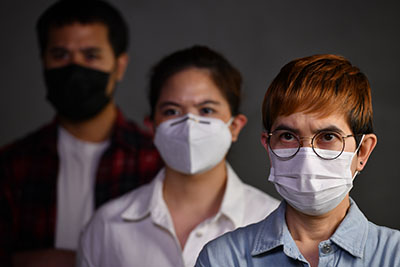 AMI has been deemed an essential business and remains fully operational during the COVID-19 crisis.  Our support of the medical industry, the DoD and aerospace companies is critical to providing much-needed services during these trying times.
With the increasing concern about the effect of COVID-19 (Coronavirus), AMI, Inc would like to provide you with a summary of the steps we have taken to protect our employee's health:
posted informational literature from the CDC in all relevant areas.
sanitizing dispensers installed throughout the facility.
masks are encouraged but not mandatory.
only AMI personnel are allowed to enter the building.
employees are required to respect the social distancing rule.
our cleaning company has expanded their services.
business trips, conferences, customer meetings and internal/external audits are temporarily canceled.
employees who are traveling domestically or internationally are required to self-quarantine for 14 days upon return.
employees are encouraged to stay home if they are ill.
AMI has cross-trained employees in all areas of manufacturing and has relationships with several temporary employment agencies should the need for additional manufacturing personnel arise.
ongoing monitoring of our vendors to ensure no interruption of service.
We are committed to maintaining our customer's requirements while creating an environment that will, to the best of our abilities, safeguard the overall health of our employees.